A guide to sailing along Sweden's west coast
Sweden's west coast is famous for its bare cliffs, wide archipelago and cute fishing villages. The region, called Bohuslän, is best experienced by boat. Cruise between deserted islands, spend the night in a vibrant harbour and wave at the seals along the way. Here's a guide to sailing along Sweden's west coast.
Quickly step into parts of the guide:
Sweden's west coast is beautiful in many ways. From white sandy beaches in the south to bare cliffs in the north. The landscape changes character around Onsala/Gothenburg. From this point, the sand turns to cliffs and an archipelago begins. The region of Bohuslän has around 3 000 islands and around 4 500 islets and skerries. This makes boating so popular in this area.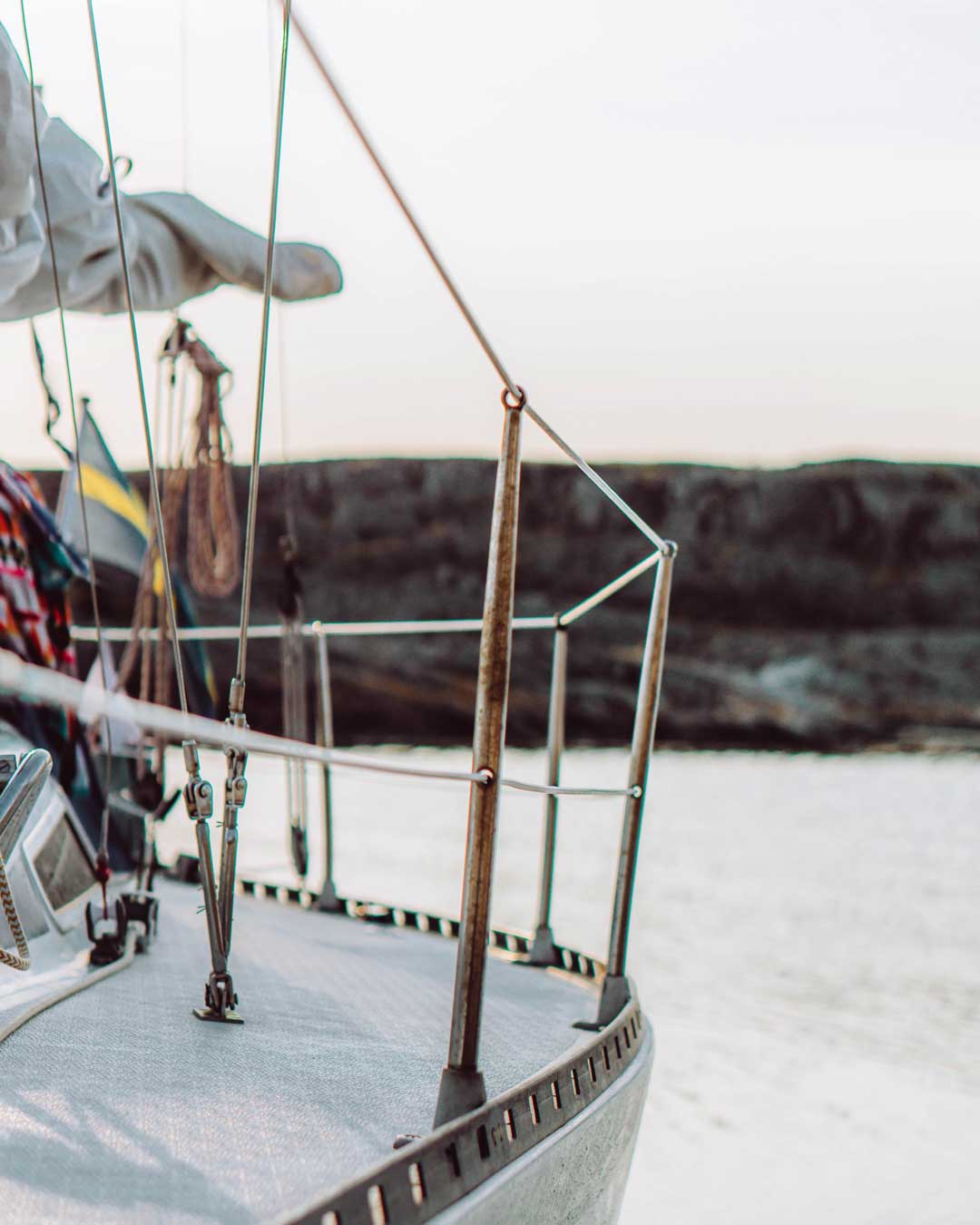 Pick your boat
Many people have their own boats. There are a few places where you can rent. For example at hygglo.se or at skipperi.se.
OBS! You should not rent a boat if you don't have enough experience. The archipelago can be hard to cruise around in, and during peak season there are many other boats around.
Weather in Sweden
The peak season for boating in Bohuslän is from the end of June to the beginning of August. This is when Swedish summer is most reliable. It's usually warm and sunny, and it's bright until 11 pm. But the weather in Sweden can change quickly. If you sail you have to keep up to date on the winds. The SMHI app gives you a weather forecast, and the ViVa app a good update on winds and current.
The gems of Bohuslän – where to spend the night
With over 3000 islands and 70 guest harbors, choosing where to spend the night can sometimes be hard. Thanks to the Swedish Right of Public Access (Allemansrätten) you can choose to berth at deserted islands as long as you don't disturb. Here's a guide to the best places to spend the night with your boat. Don't forget that you have to pay a berthing charge for every night you spend in a harbor (and don't arrive too late as the harbors get filled up quite early during peak season).
Marstrand
Marstrand is probably the most famous (and popular) island in Bohuslän. This is probably because of its interesting history with Carlsten's Fortress, but also its many international sailing competitions. The island is filled with cute tree houses, and the harbor is filled with popular restaurants – giving the island a vibrant nightlife. At the highest point of the island you will find Carlsten's Fortress, a big stone fortress built in 1658 to protect the newly acquired province of Bohuslän from hostile attacks.
Åstol
Just a small cruise from Marstrand you will find Åstol. This is, according to me, one of the cutest islands in Bohuslän. This is a popular harbor with many boats, giving a somewhat vibrant atmosphere. The island is famous for its narrow streets, and tightly located white houses. A must-do is to go for a walk to the western side of the island, where you find the bathing place and have a great view of Carlstens Fästning at Marstrand.
Skärhamn
Skärhamn is the largest village at Tjörn, one of the larger islands in Bohuslän. This is a pittoresque fishing village and a great place to refill your fridge, as there is a bigger grocery store nearby.
Bohus-Malmön
Bohus-Malmön is one of the more popular islands in Bohuslän. It's a quite big island with lots of activities, including a few cafés and restaurants.
Smögen
Smögen is probably the second most popular island in Bohuslän (after Marstrand). Here you will find plenty of restaurants and boutiques. Don't miss the famous Smögen-bryggan with the cute fishing huts.
Hunnebostrand
Hunnebostrand is located about 10 km north of Smögen. Hunnebostrand is a larger harbor with a few restaurants and shops. Don't miss to hike up to the viewpoint, where you have a spectacular view of the archipelago.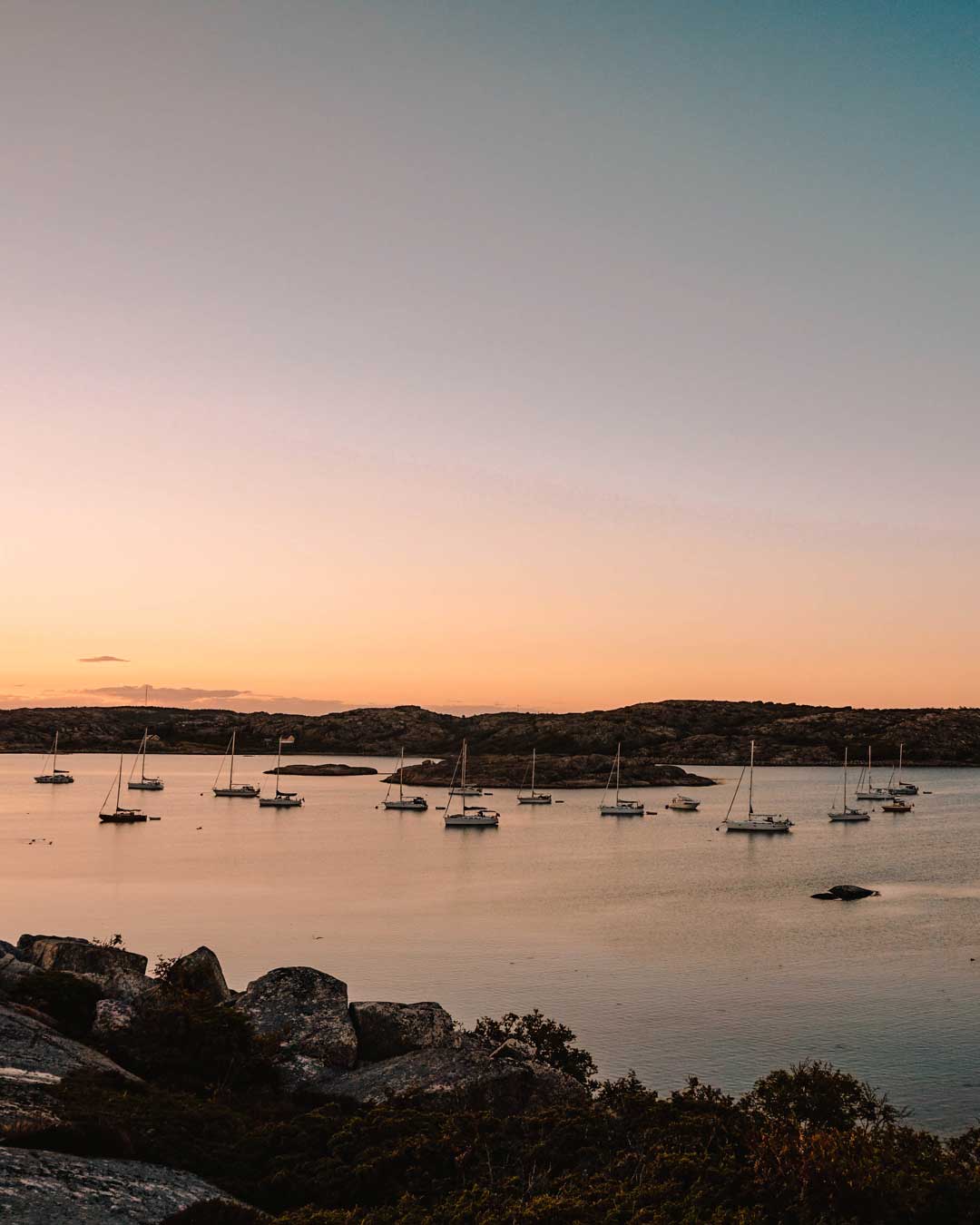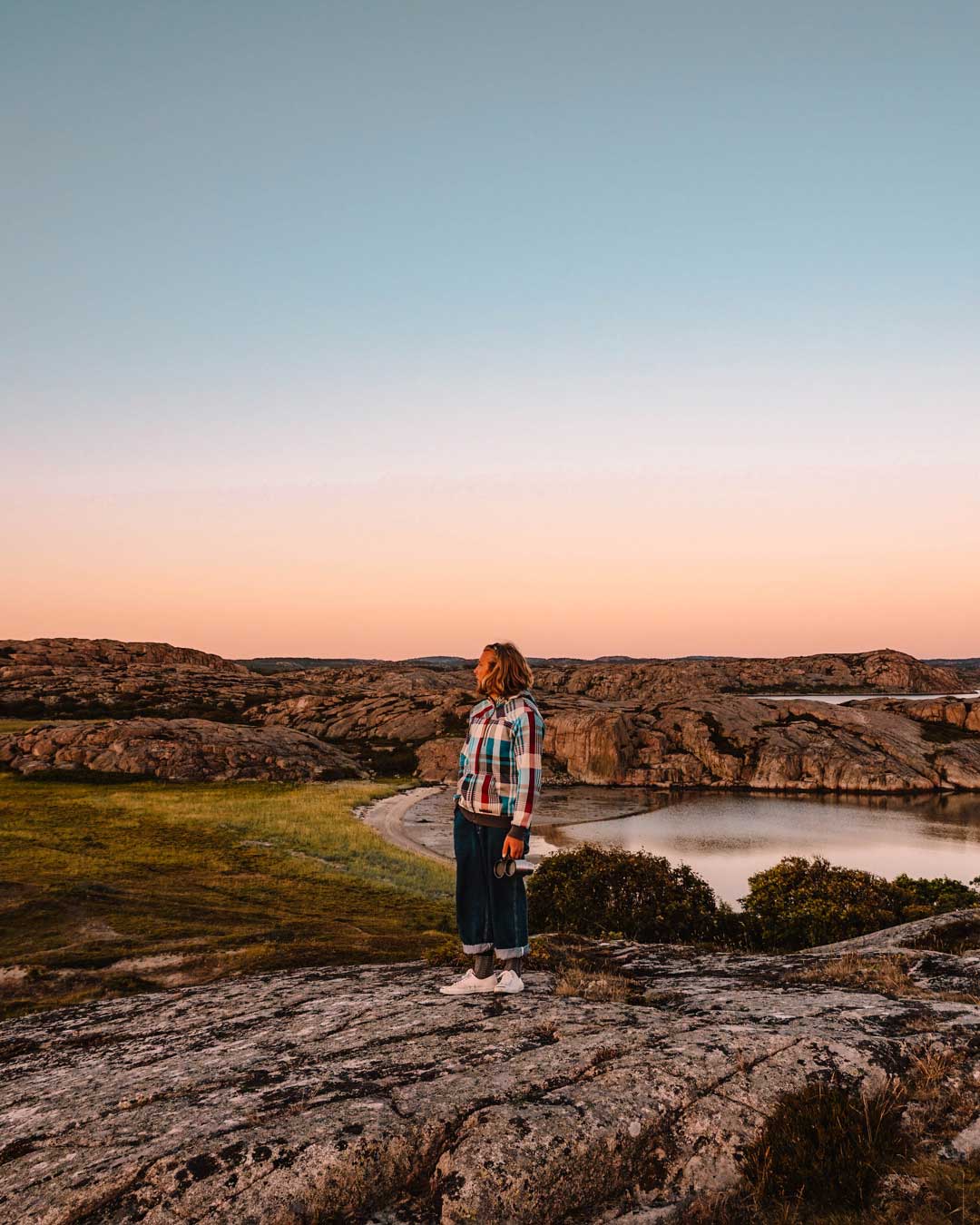 Ulön / Dannemark
If you want to skip the harbor life for a night (+ avoid paying a fee) I suggest you head to Ulön / Dannemark. This horseshoe shaped island (it used to be two islands) is a popular stop while sailing in Bohuslän. Even though there is no proper harbor you will probably not be alone here. However, you can usually easily find a private spot to berth at. Walk to the west side of the island to see the sun set over the horizon.
Hamburgsund
Hamburgsund is a small village located in the strait between the mainland and Hamburgö. This is a really cute, pittoresque village and a real favorite for me! It might not be the best place to spend the night (it's really small) but you should at least sail past it if you're nearby.
Fjällbacka
Fjällbacka is a popular harbor with a few restaurants and shops. This place is well known from Camilla Läckberg's books. While here you should hike up to Kungsklyftan and the viewpoint.
Great apps to download before your sailing trip