13 Trendy Restaurants In Paris – Where To Eat In Paris 2023
Looking for trendy restaurants in Paris? Paris is a mecca for food enthusiasts. With a countless number of Michelin stars restaurants, hip bistros, and cozy cafés it can sometimes be hard to sort out the bad ones from the good ones. Continue reading for a list of my favorite Paris restaurants – from classic steak frites to trendy baos and great street-food falafel.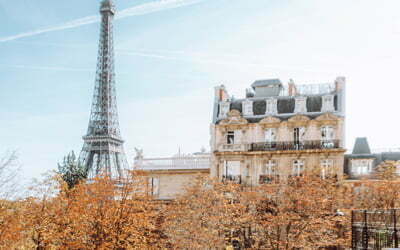 Home > Destinations > FranceThe 10 Best Eiffel Tower Photo SpotsDo you want to take some photos of the Eiffel Tower but you're not sure where to go? The Eiffel Tower is without a doubt the most photographed landmark in Paris. In this blog post I give you a list...
read more