The 5 Best Ubud Waterfalls
If you are looking for the best waterfalls in Ubud, Bali, you have come to the right place! Ubud is a small vibrant town located in central Bali, and an obvious stop on any Bali itinerary. And rightfully so. In Ubud you have jaw-dropping nature experiences just outside your doorstep. If you're visiting the cultural hub of Ubud, be sure to add these 5 waterfalls to your itinerary.
How to get to the Ubud waterfalls
While some of these Ubud waterfalls are located a short drive from the town's center, some will require a bit more planning and transport.
Either way, you need a vehicle to get to the waterfalls as there are no public transport. You can either rent a car or scooter yourself, or join a guided tour. My recommendation is to rent your own vehicle, whether it's a car or scooter, since you will need it to visit other sights around Ubud.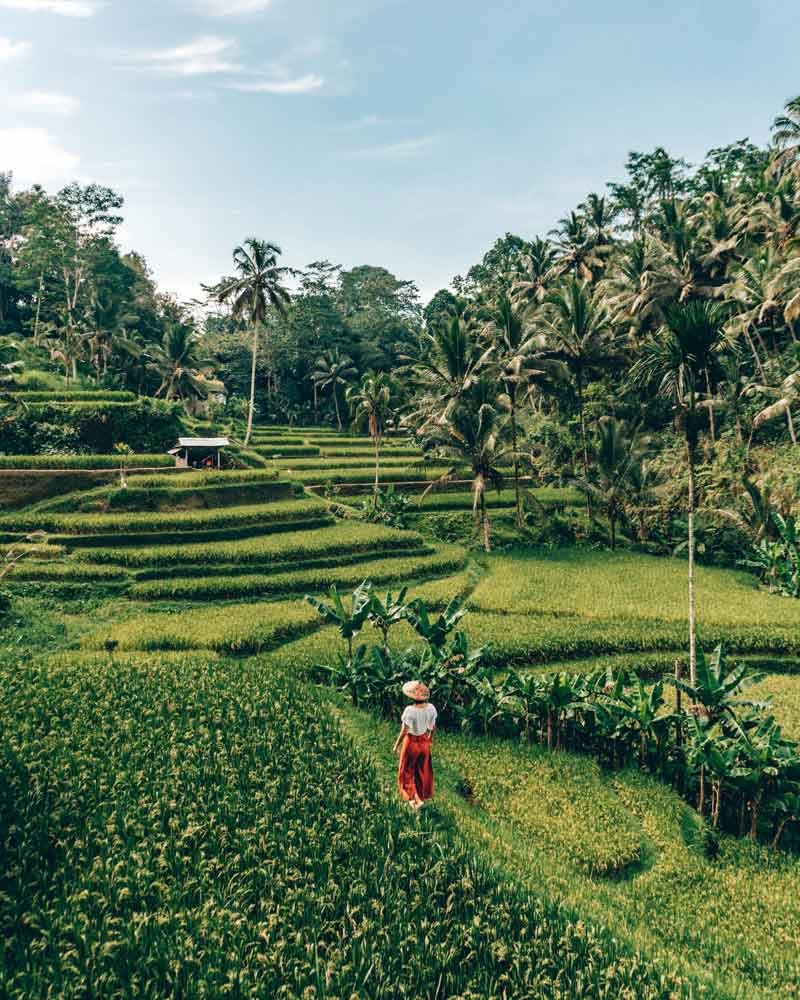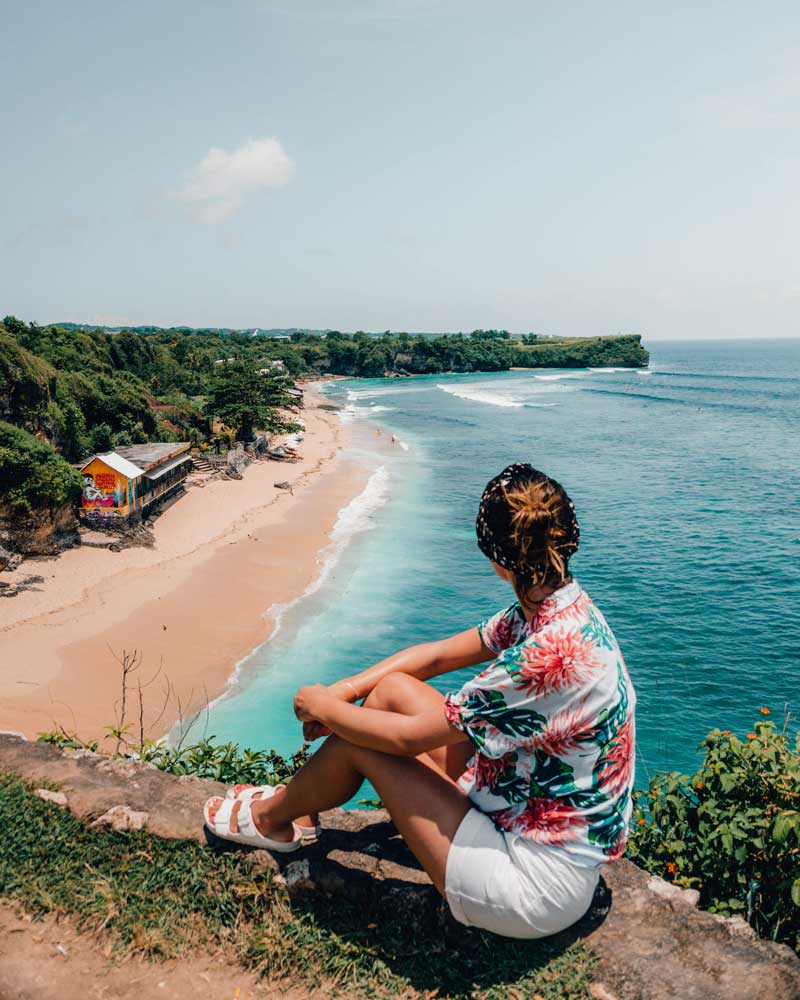 I'd say that one of the best and easiest ways to get around Ubud and Bali is by scooter. Cars tend to get stuck in traffic, but with a scooter you're more flexible. There are many scooter rentals around in Ubud, and to rent one won't cost you many dollars per day.
It can be good to note that the Bali traffic can be quite hectic, and you should only consider renting a scooter if you're an experienced driver. The scooters in Bali are classified as motorcycles, and you must be eligible to drive one and have an international driver's license.
When I visited Ubud, I rented my scooter from Aloha Ubud Scooter Rental and they were very professional and helpful.
➳ Rather want to join a tour? Check out these recommended Ubud waterfalls tours
Best time to visit waterfalls in Ubud
The weather in Ubud is great all-year-round. Some say that the best time to visit Ubud is July to September as the weather is dry and relatively cold. However, if you want to get the most out of your waterfall experience I'd suggest you visit Ubud right after the rainy season, which would be April or May.
➳ Read more: See all hotel options in Ubud
The 5 Best Waterfalls near Ubud
Below you'll find a list of the 5 best waterfalls near Ubud, including how to get there, entry fees and other useful information. Let's dive in!
1. Leke Leke Waterfall
Leke Leke Waterfall is not only one of the best waterfalls near Ubud but one of the best waterfalls in Bali. This 15 meters tall, narrow waterfall is set in a cave surrounded by lush green forests and colorful flowers, making a visit here a truly breathtaking experience (and I dare say, a photographer's dream!)
Leke Leke Waterfall is located around an hour's drive from Ubud. Even though you might think this doesn't count as "near Ubud", I can promise you that the beauty of this waterfall will be worth the extra miles. This was a natural attraction that took my breath away.
Getting to Leke Leke Waterfall requires a 15-20 minutes hike from the car park. It's a relatively easy hike with well-maintained paths. Even so, I would suggest you wear sturdy shoes and bring plenty of water, as the path can be slippery and the temperature hot.
Location: Find your way via Google maps here
Opening hours: 7 am – 5 pm
Entrance fee: 30 000 IDR
➳ Read more: The 8 Best Waterfalls in Bali
Leke Leke waterfall is located in a cave surrounded by lush green forests.
2. Tibumana Waterfall
Tibumana Waterfall counts as one of the best waterfalls in Bali, and it definitely deserves a spot on your Ubud waterfalls must-see list.
What sets this waterfall apart from others in the area is its single tier, picture-perfect stream that splashes downwards into a large, but shallow, pool. The waterfall is surrounded by lush green forests and the entire area is extremely beautiful.
➳ Read more: Things to do in Canggu, Bali
Until recently, Tibumana Waterfall was considered a hidden gem in Bali. Today it's a popular stop on any adventurer's Ubud itinerary as it's located only 30 minutes from Ubud center. That said, it's a good idea to come early in the morning to skip the crowds.
Just like Leke Leke Waterfall, Tibumana Waterfall is reachable with a short hike (around 15 min) from the parking lot.
Location: Find your way via Google maps here
Opening hours: 7 am to 6 pm
Entrance fee: 20 000 IDR
The road that leads up to Tibumana Waterfall is worth a visit in itself.
3. Kanto Lampo Waterfall
Kanto Lampo Waterfall is another gem in the Ubud area. This popular waterfall is located in the village of Beng, just a short drive from Ubud and only 15 minutes from Tibumana Waterfall.
What's so special about this waterfall is that the water runs down a rocky cliff wall, creating many mini waterfalls before it reaches the shallow pool at the bottom. This also happens to be one of the best waterfalls in Bali for swimming.
Kanto Lampo Waterfall is Ubud's closest waterfall, which makes it a natural stop on any Ubud travel itinerary. That said, if you want to have the waterfall somewhat to yourself you should get there early in the morning.
Kanto Lampo counts as one of the best Ubud waterfalls for families, as it's accessible with a short 5-minutes' walk down some stairs.
Location: Find your way via Google maps here
Opening hours: 6 am – 5.30 pm
Entrance fee: 20 000 IDR
The enchanting Kanto Lampo waterfall.
4. Tukad Cepung Waterfall
Tukad Cepung Waterfall is a hidden gem located in the village of Tembuku, around one hour from Ubud. This is a lesser-known waterfall, but beautiful in its uniqueness. The waterfall is nestled in between towering cliffs and has a unique cave-like setting.
What sets Tukad Cepung Waterfall apart from other waterfalls in the area are the rays of sunlight that shine straight through the top of the falls, creating a breathtaking light across the canyon-like rock formations.
Tukad Cepung Waterfall can be reached by a short hike through the jungle. The way down is made up by concrete stairs. When you reach the bottom of the valley, the trail gets a bit trickier. You'll have to wade through shallow waters, walk through a narrow canyon, and climb some rocks before arriving at the waterfall. It's all worth it though, as Tukad Cepung Waterfall is truly a sight for sore eyes!
Location: Find your way via Google maps here
Opening hours: 8 am to 6 pm
Entrance fee: 15 000 IDR
5. Nungnung Waterfall
Want to skip the crowds? Then head to Nungnung Waterfall. Nungnung is one of the largest and most impressive waterfalls in Bali. Located at the heart of the island, around one hour from Ubud, it's the perfect day trip adventure from Ubud.
Once you arrive at the parking lot, you have a 500-step journey to the bottom of the waterfall. It might sound tough, but the reward is a breathtaking view of 50-meter-high cascading waters surrounded by dense tropical greenery. Nungnung's raw beauty and tranquil ambiance make it a must-visit for nature enthusiasts.
Location: Find your way via Google maps here
Opening hours: 9 am to 4 pm
Entrance fee: 20 000 IDR
Ubud waterfall tour
This blog post focuses on how you can visit the best Ubud waterfalls on your own. If you feel like navigating the Bali traffic isn't something for you, here are a couple of tours that would also be a good option.
Ubud waterfall tours
Last minute advice
Are you ready to explore the best waterfalls near Ubud? No matter which waterfall you choose to visit, be sure to bring plenty of water, sunscreen, and a hat to protect yourself from the sun. And don't forget to leave the area better than you found it by properly disposing of any trash and following all posted rules.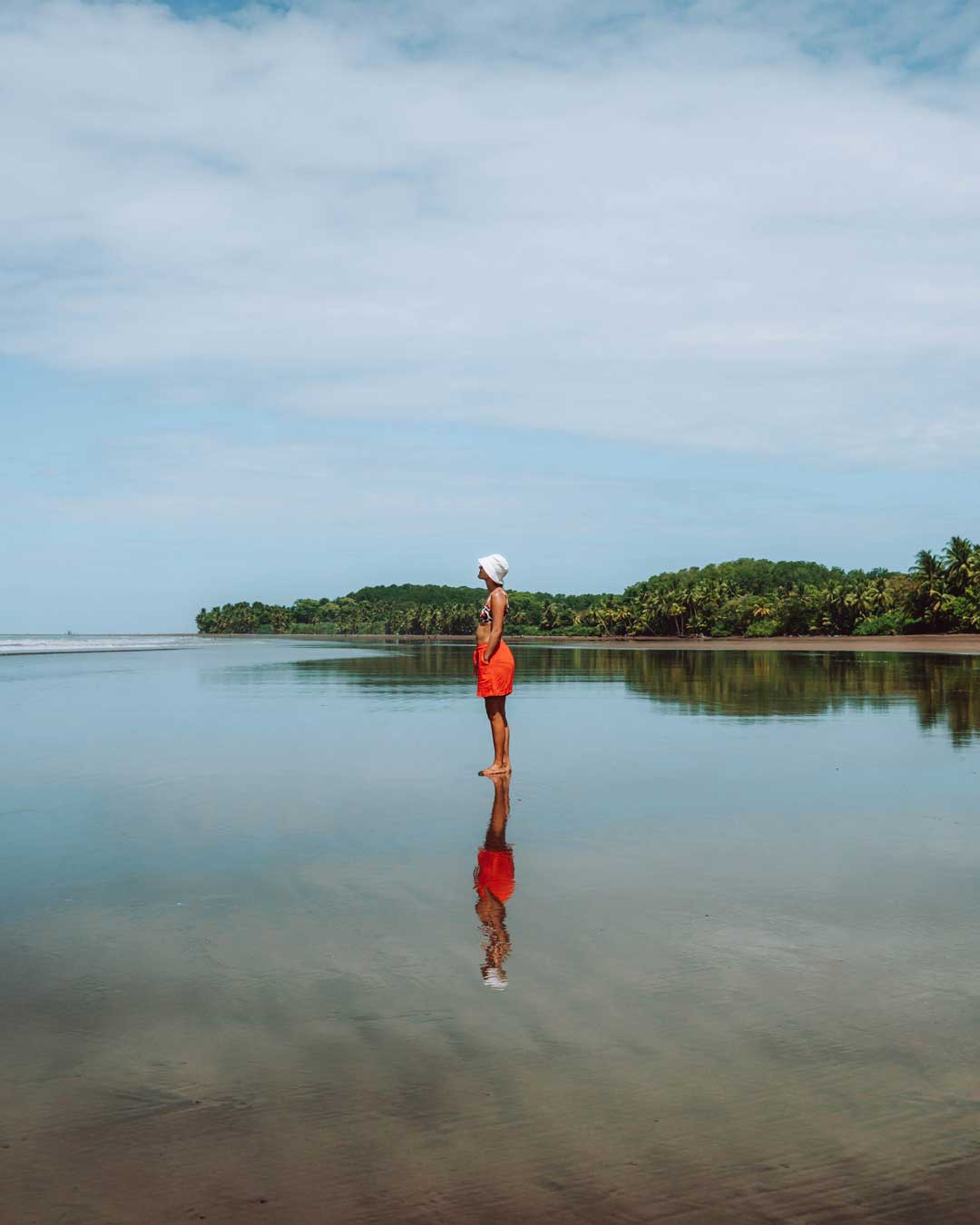 Looking for more raw nature experiences?
I've had the privilege to explore large parts of our amazing planet. If you're a nature lover like I am, I bet these travel articles will spark your wanderlust:
Home > Destinations > BaliThe 8 Best Waterfalls in BaliThe waterfalls in Bali, Indonesia, are a popular tourist attraction, and rightfully so. This small island is home to over 50 waterfalls, all breathtakingly beautiful. From the dramatic Sekumpul Waterfall to...
read more